CEMLink6 and COMPAS are VIM's flagship offerings, both of which we actively improve based on client feedback. COMPAS stands for Compliance Optimization & Monitor Performance Accuracy Service and here are facts you might not know about it:
More Practical Experience Than Competitors
Did you know that the VIM Technologies COMPAS team has more proven environmental engineering experience than any other data acquisition and handling systems (DAHS) company in the market? Yes, it's true! Our regulatory group has over 100 years of experience developing, managing, and overseeing air compliance programs for a wide array of power generation and industrial facilities. We have developed proprietary value-added management and data forensic tools that will ensure environmental compliance programs run smoothly and cost-effectively. Whether it's a response to an enforcement action or simply the need to retrain staff on regulatory challenges facing your facility, VIM's COMPAS  has you covered.
Extensive Compliance Reporting Assistance 
Did you know that for the last 20 years VIM has helped hundreds of customers navigate the complex data review and reporting requirements? Facilities that utilize continuous emissions monitoring systems (CEMS) and DAHS are particularly susceptible to systematic errors and accuracy issues due to the complex QA/QC requirements and sheer volume of data that is generated by a CEMS over the period of just a single year.  Conducting regular reviews of all the emissions data and ongoing quality assurance tests are critical to ensuring accuracy and optimizing regulatory compliance for an affected facility.
The COMPAS team is thoroughly versed in the data requirements, QA/QC procedures, and reporting systems that are currently in place for all affected industries utilizing CEMS and DAHS systems. Using specialized data reviews and compliance checking tools, the COMPAS team can help identify and correct data accuracy issues and compliance problems before the data gets reported and becomes part of public record.
Customers that utilize our COMPAS services shed the time-consuming burden of tedious data review and reporting requirements while knowing the data being reported to the regulatory agency has been thoroughly checked for accuracy. More consistent and precise data reporting is less likely to trigger regulatory scrutiny and potential audits.
Air Compliance Audits Find Deficiencies  
Did you know that deficiencies can find their way into even the best air compliance programs if processes and procedures are left on auto-pilot? Our COMPAS Audit Team provides an objective assessment from a fresh perspective. They identify opportunities for improvement and reduce your compliance risk.
The primary goal of each audit is to provide you with the confidence that your CEMS and DAHS are meeting all air compliance regulatory obligations. This includes a thorough review of the air permit along with accompanying QA/QC plans and site-specific monitoring plans (SSMP). One of the more frequent findings seen in the audits we perform is failure to comply with new source performance standard (NSPS) requirements when not called out specifically in the air permit. Our Audit Team eliminates the confusion and gives you peace of mind that nothing is missed.
Dynamic Regulatory and CEMLink6 Training
Did you know our COMPAS team provides training options for both your regulatory and CEMLink6 software needs? Our unique classes offer an in-depth review of monitoring, certification, and reporting requirements associated with any regulatory program. Most of our CEMLink6 classes are now hosted using the Amazon Cloud. This allows each student to follow along with their own demo box.
We hold regional trainings across the country, on-site trainings, and even remotely host web-based classes. If you need a tailored class that works well for operators/technicians, environmental, or management levels, we have a resource for you.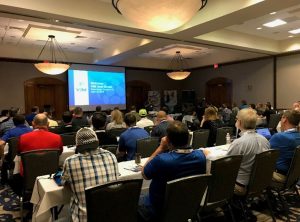 Compliance Documentation Services 
Did you know that your CEMS QA/QC plan plays a pivotal role in any air compliance audit? It's not just about including the necessary details and information required by the rule, it's also about not including superfluous content for the purpose of making the document appear larger. The VIM team can help you find the right balance to make your QA/QC plan and site-specific monitoring plans both regulatory compliant and useful.
Whether updating a Part 75 electronic or hardcopy monitoring plan or revising a CEMS QA/QC plan, we can produce a document for your needs. Our goal is to make navigating the regulatory waters much smoother for you and limit risk through properly detailed guidance for your personnel.
"Health" Assessment for CEMS and DAHS 
Did you know that many industrial facilities with Title V permits are required to undergo a regular permit review? Or that changes to your permit limits or site-specific operating limits (SSOLs) require updates and modifications to the configuration sections of your DAS software?
Conducting a regular annual or biennial "checkup" on your CEMS and DAHS is always good idea if you don't have a regular internal or external auditing program in place at your facility. This is especially critical if there have been recent changes to your Title V air permit, changes to your industry regulations, or if your facility has variable emissions limits.
The COMPAS team can review your existing air permit and facility-specific monitoring plans to make sure the CEMS and DAHS follow the applicable requirements, and that all the DAHS settings are configured properly. Many configurable settings in a DAHS get overlooked with time and need to be updated on a regular basis – warning alarms, span and range settings, variable limits, and others.  We can update your overview display screens, automated reports and trends, and can optimize the tools built into your DAHS.

The COMPAS program was developed to assist customers with their compliance needs. VIM has the practical experience to enhance compliance initiatives at your facility.  We like to picture ourselves as your partner in achieving the highest level of compliance possible. To learn about COMPAS in more detail, call us at 866-484-6435 or register for our upcoming Mini User Group in Grapevine, TX scheduled for February 5-7, 2019.