It's that time again!!  No, not the release of the pumpkin spice latte from Starbucks, it's time for a recap and highlight of a handful of CEMLink6 features that have been introduced over the last year.  We've taken the entire list of enhancements and changes made to the product and narrowed the list down to the top 5 most significant.
This blog will focus on major features that were introduced between the 6.1.770 and 6.2.140 releases.  If you are not running the latest version of CEMLink6 (6.2.140.13), please reach out to our support group today so we can schedule an update.  The best way to contact us is support@vimtechnologies.com or call 1-866-484-6435 for immediate assistance.
If you wish to provide input towards future enhancements, please contact the Steering Committee at steeringcommittee@vimtechnologies.com.
---
Multiple Monitor Support
We have added the ability to drag/dock tabs for the major feature areas within the same client application: Compliance, Data Viewer, LogBook, etc. Users can now view multiple feature tabs at the same time on the same monitor or split across monitors when operating within a multi-monitor setup. Please note that certain software functions are still limited to only have one active tab, while other areas are still able to have multiple active simultaneously.  Please see a few examples below on how this feature works.
Example 1: Two tabs organized side-by-side on a single monitor.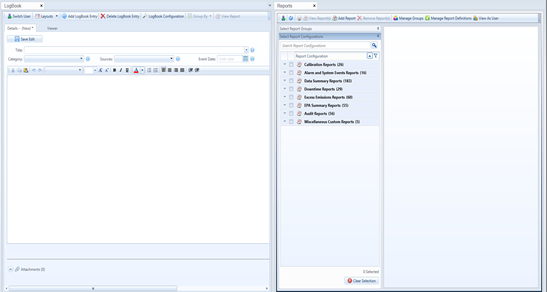 Example 2: The screenshot below shows this functionality in mid-drag.
Example 3: Sample of multiple monitor support

---
Logged in User display
The Message Board can now display a list of users on a DAS and show if they are logged into a system.  This can be viewed by hovering over the top of the 'unread message icon' shown in the image below, a window will pop up with a list of users displaying online users at the top sorted alphabetically.  This feature was placed in a location that would be easily accessible to all users anywhere in CEMLink6, not just those who use the Message Board.  It is important to note that this feature will only work if the Message Board functional area is Enabled.
Logged in users are identified with a green circle icon while offline users are shown with a light grey circle icon.  This feature uses a timer in the background that pings the server every fifteen seconds to determine if a user is logged in or not, if there has not been a response after two minutes, the user will be set to offline.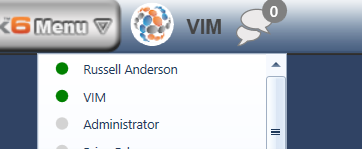 ---
Revised E-mail / Text Notification Procedure
We have improved the way CEMLink sends text messages throughout the product. Historically, users were required to add their cell/pager number to the E-mail setting in the Security UI, along with the correct suffix (depending on their cell phone provider).  Users were forced to receive both E-mails AND text messages under a single account.  See the example below for pre-6.2.140 configuration

Now, CEMLink will use the phone number that is entered in the mobile number field and the carrier provider. This is an example on how to configure in 6.2.140 and greater

Throughout the CEMLink6 product users can E-mail/Text information to accounts configured in CEMLink.  Beginning in 6.2.140 users will see a new Associate User(s)/Email Group(s) Dialog box.  It now contains a new check box to select E-mail and/or text.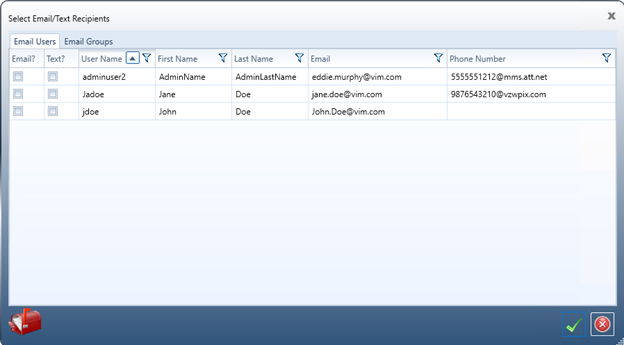 Users can customize whether they want a scheduled task to send emails to email addresses, phone numbers, or both. In some areas it's just a simple email/text of a report. If the cell phone number and provider are saved for the specific User(s) that is selected, a PDF file of the report will be sent to that user's cell phone via text message.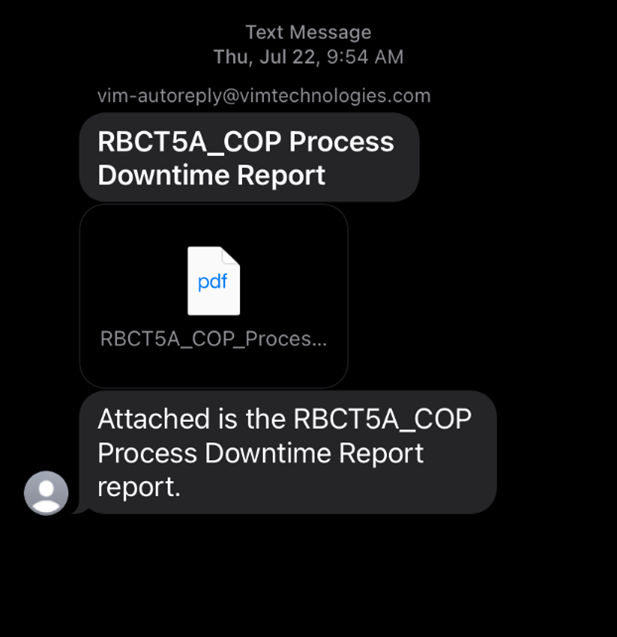 ---
Enhanced Alarm Banner Color Coding
The alarm banner located at the bottom of the CEMLink6 main menu will now show a different color for Maintenance and Warning alarm types.
If any alarm falls into the category, the color for that category is utilized.  The priority for the alarm type colors to display in the indicator are: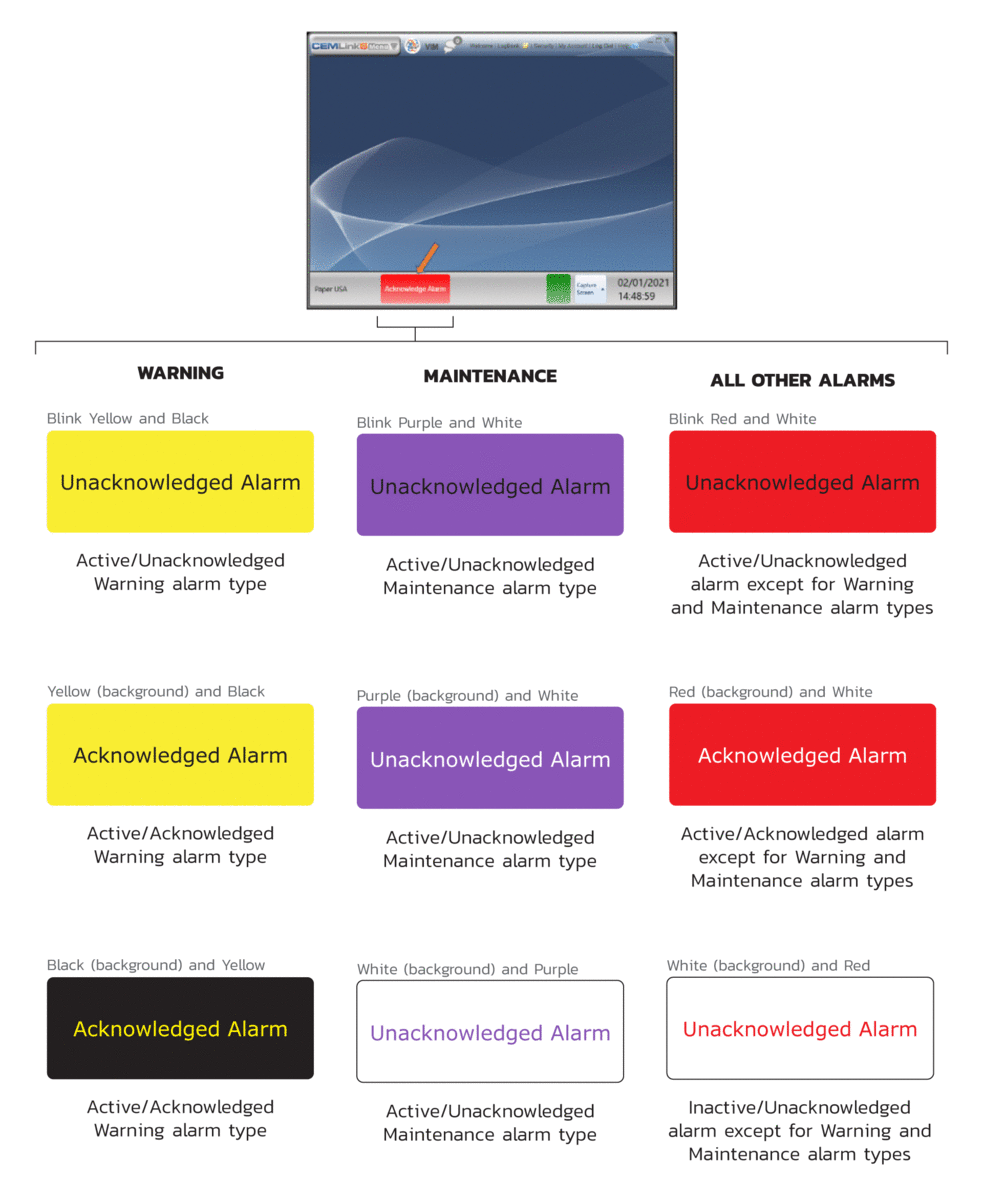 ---
System Event Re-architecture
The System Events section now includes more details for each event, when applicable. Information originally contained within the detail column has now been broken out to individual cells (i.e. Old Value, New Value, and Event Date).  These columns are only applicable to certain system events, but it allows users to be able to filter and search the for information easily.

If you would like more information, to update your CEMLink6 system to the newest version, or want to know more about all of its capabilities, Contact the VIM team today.