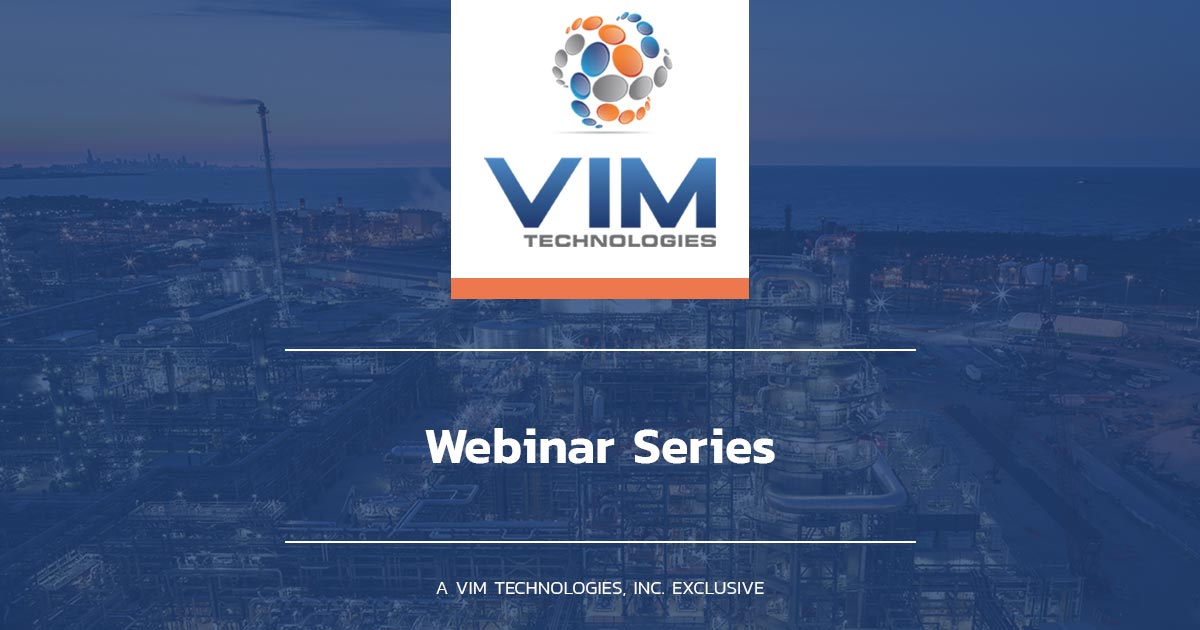 VIM Technologies is proud to announce our brand-new Webinar Series, to help our clients navigate these challenging times now and moving forward, with everything from informational seminars to advanced level trainings.

---
---
---
---
---
Don't See A Topic? Request a Webinar
We offer the opportunity to request webinars for future consideration and for prospective customers to request a custom webinar to see our software firsthand. If you have any specific requests or ideas, please visit https://www.vimtechnologies.com/upcoming-webinars/ and complete the form at the bottom of the page.
Questions? We're Here to Help
If you have any questions, please reach out to us at (866) 4VIM-HELP (866-484-6435), or
support@vimtechnologies.com for assistance!