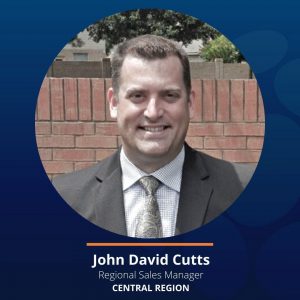 VIM Technologies is thrilled to welcome John David Cutts as Regional Sales Manager, covering the Central Region.
John David's 20+ years of Process Industry experience will be an invaluable asset for VIM Technologies and our clients. His experience spans a wide range of industries and applications, including Up, Mid, Downstream O&G, Biogas as well as Petrochemical and Chemical for End Users, OEM's and EPCs. Putting his Process Industry knowledge to work, John David will help clients find the right implementation of CEMLink 6 for all their data collection and reporting needs. He will also work with clients on the Compliance Optimization & Monitor Performance Accuracy Service (COMPAS) program, with auditing services, assessments, and QA/QC plans.
John David will immediately begin supporting customers in the Central region (Wyoming, Colorado, New Mexico, North Dakota, South Dakota, Nebraska, Kansas, Oklahoma, Texas, Minnesota, Iowa, Missouri, Arkansas, and Louisiana).
An Auburn University alum with a degree in Mechanical Engineering, John David has an 8-year-old son Jackson and 10-year-old daughter Alyssa. John David likes to build/fly his UAVs, build/ride his Ebikes, build/drive RC cars and build Class 4 lasers that have been seen from the International Space Station. John David resides in Texas with his wonderful wife, Katie.
Welcome to the team, John David!