Updated Original Post Dated: April 3, 2019
A Data Acquisition System (DAS) is a crucial tool for gathering and analyzing your plant's compliance data. When it comes to ensuring environmental compliance, DO NOT take any chances that could lead to fines or enforcement. Here are 5 key assessments you NEED to consider when evaluating your current compliance system(s). The right solution can maximize your company's environmental compliance while significantly reducing risk.
1. Obsolete Operating Systems and Databases
On average, Microsoft obsoletes its software systems every seven years, ensuring each of its products has a definitive lifecycle. This means your current software, if not updated, may no longer be fully supported in the event of a catastrophe. When it comes to risk mitigation, staying ahead of your system's lifecycle is a top priority in order to demonstrate to environmental regulatory authorities that you are doing what it takes to avoid a potentially damaging system crash. Updating regularly is a good way to prove compliance with industry and government standards.
2. Outdated Hardware
Even if you are staying abreast of your operating system and database life cycle expirations, running the updated systems on outdated hardware is another risk factor in terms of managing your compliance costs. Hardware crashes increase your downtime and compliance costs. Be proactive and ask your supplier for the estimated end of life cycle dates, and then keep updated records of improvements and schedule replacements in advance. With these dates in mind, you will be able to build upgrade costs into your financial plan.
3. New Permit or Regulatory Driver
Acquiring the funding to replace your existing compliance system can sometimes be a challenge in today's cost-conscious environment. New regulatory requirements can be a strong catalyst for securing funding, however, so don't rule out proposing to upgrade your system based on new requirements. Leveraging your DAS to handle additional environmental compliance data can reduce the overall expense of maintaining compliance. Whether you are adding CEMS components or simply required to monitor and track parametric data, your DAS should have the ability to aggregate data giving you one place to go for all your compliance reporting needs. VIM's COMPAS Team has the industry expertise and regulatory know-how to navigate through complex regulatory requirements to develop a comprehensive air compliance solution.
4. Limited Resources
Maintaining a quality compliance program can be done with limited resources if you have the right software. VIM's CEMLink6 system includes tools and features to streamline your QA process, reduce time spent compiling data, and give you assurance the data you're reporting is accurate.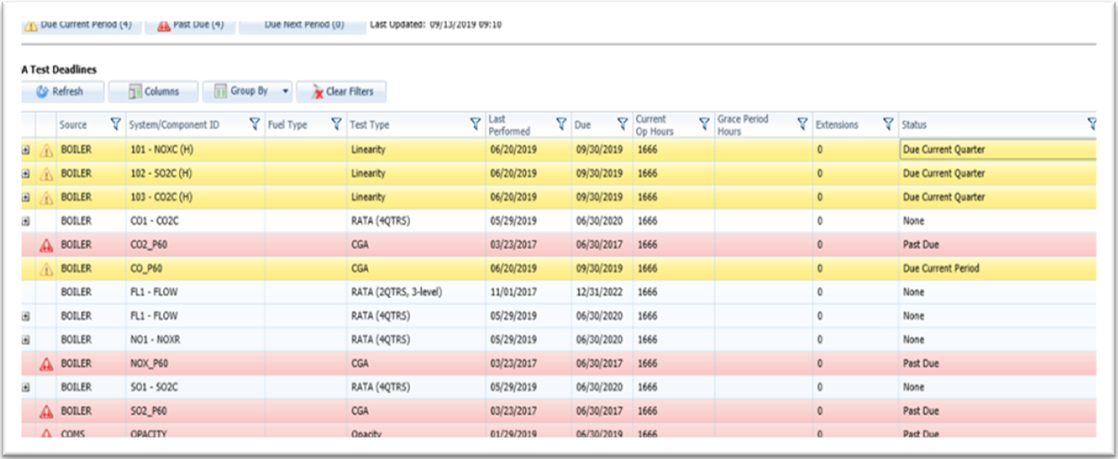 VIM's CEMLink6 system includes tools and features to streamline your QA process, reduce time spent compiling data, and give you assurance the data you're reporting is accurate.
5. Managing Various DAS Systems Across Fleets
Juggling different systems across your fleet can sometimes seem like a daunting and time-consuming endeavor. VIM specializes in corporate and fleet standardization to help both small and large organizations manage their environmental resources more efficiently. Standardizing your fleet on a single environmental reporting platform is the single best step toward reducing compliance risks.
---
Contact Us Today
Any of the above reasons is enough to consider upgrading your current compliance system. We're standing by to help. The VIM COMPAS team can perform a complete compliance audit on your system and provide a full assessment pinpointing any inaccuracies and potential liabilities. Contact us today to discuss how we can improve your compliance experience.